Gas Applications
MWM Gas Applications: Developed for the Future. Built for your Success.
MWM provides gas engines and power generators for different gas types used in various applications such as combined generation of heat and power.
Always a Step Ahead: Key Technologies for High-Performance, Efficient and Clean Engines.
The MWM portfolio is perfectly geared to the challenges of a dynamic market environment. Our gas engines and generator sets with a capacity of 400 to 4,500 kWel (50 Hz) meet the high requirements of a broad range of applications and guarantee efficiency, reliability, flexibility and environmental sustainability, together with low lifecycle costs and high profitability. For distributed power generation, we cover an output range between 300 kWel and 100 MWel with our generator sets.
MWM gas applications in action: efficient utilization of resources
A CHP plant can be installed anywhere there is a constant demand for electricity and heat. Due to their demand, public utilities are particularly suited for the use of these systems, as are the operators of industrial or commercial facilities, greenhouses, biogas plants, landfills, wastewater treatment plants and mines. We have put together the key areas of application and references for you.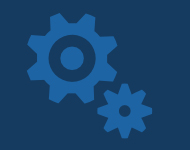 MWM Spare parts
Order spare parts for MWM gas engines and generator sets here.
To the overview of the spare parts