New TCG 3016 in Action: First 10,000 MWh of Electrical Power for Lučenec
Schwaz, August 14, 2023
Lučenec is a town in south-central Slovakia with a population of about 26 thousand. The Rúbanisko II power plant, which supplies the town with energy, belongs to Veolia Energia Lučenec, a.s., which is part of the Veolia Energia Slovensko Group. Veolia is known as a global leader providing an array of solutions related to waste management, water, and energy.
In 2021, the first construction stage was completed with the launch of the first TCG 3016 V16. The entire project design, construction, installation, and commissioning of the MWM generator set was carried out by Engul, a long-term MWM Service Provider. Under the long-term MWM maintenance agreement, the company performs not only warranty services, but also regular maintenance and repair.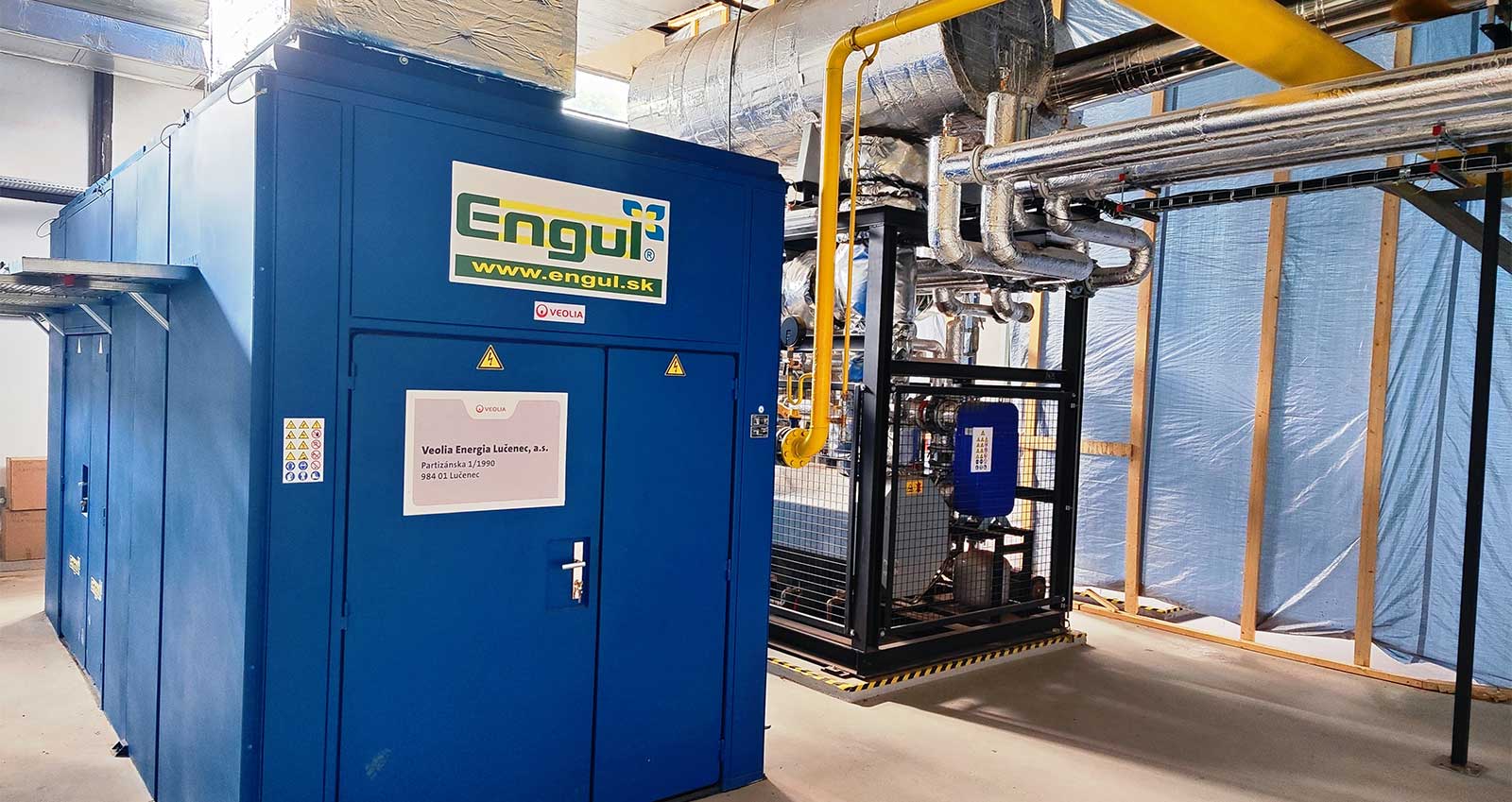 The TCG 3016 V16 is installed in a soundproof enclosure in a boiler room. (Photograph: Veolia Energia Lučenec, a.s.)
The TCG 3016 V16 cogeneration unit is installed in a soundproof enclosure in a boiler room. The generator set has an electrical output of 800 kW and a thermal output of 861 kW. As the generated electricity is fed into the grid, Engul has also installed a transformer and a high-voltage switchboard. The heat produced is distributed through the central heating network in Lučenec.
Since its go-live, the generator set has operated for approximately 13,000 hours and generated more than 10,000 MWh of electrical power.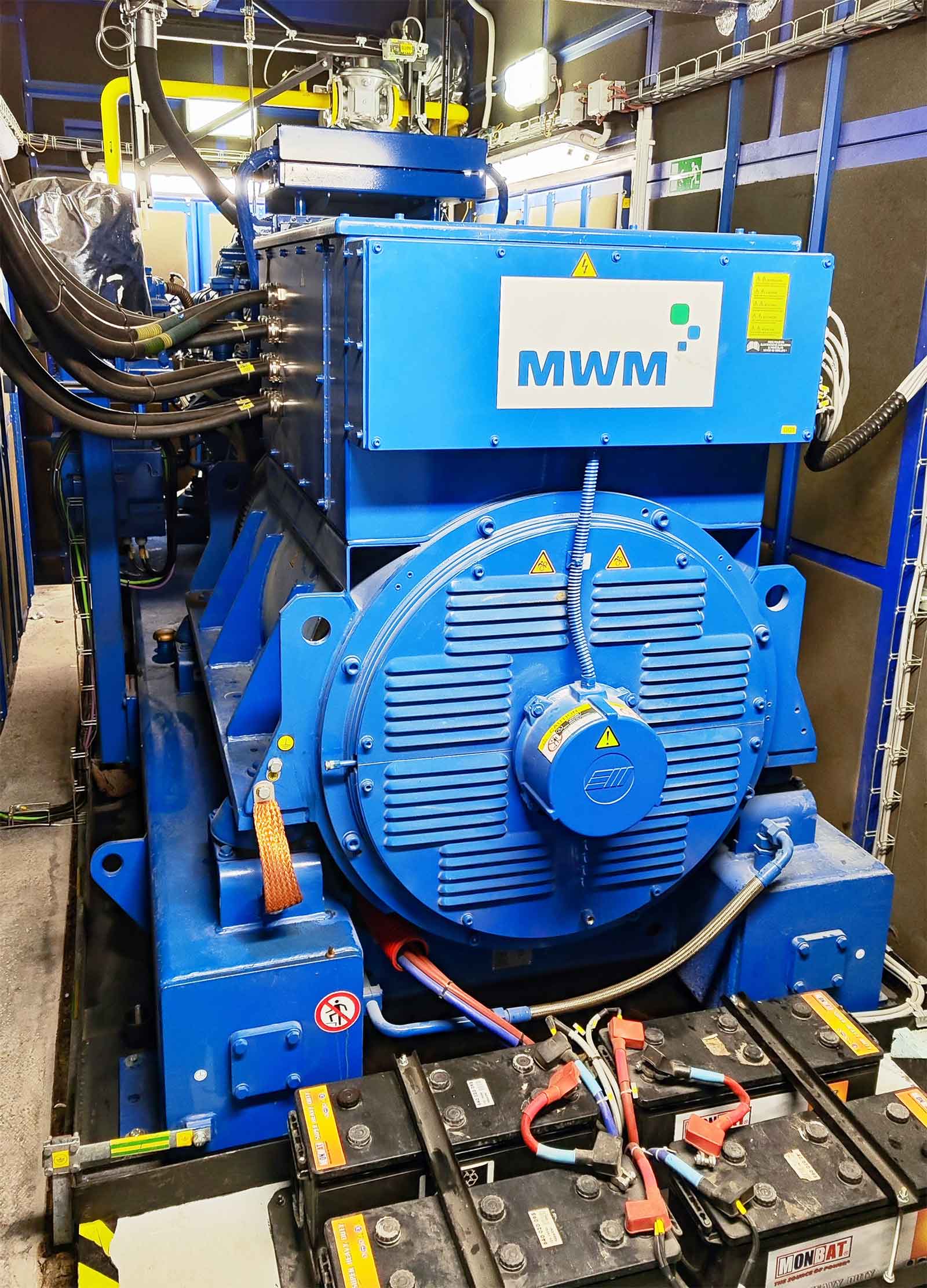 This gas generator set supplies 800 kW of electricity and 861 kW of heat to the population of Lučenec. (Photograph: Veolia Energia Lučenec, a.s.)
At the end of 2022, MWM Austria received an order for a second TCG 3016 V16 generator set, whose go-live is planned for December of this year.
TCG 3016: Power from Distributed Energy Generation for a Higher Quality of Life
The TCG 3016 series introduces a new generation of gas engines. The newly developed MWM gas engines combine reliability, durability, and maximum efficiency with a unique design. The series also stands out with its greatly reduced installation and operating costs. The output of up to 800 kWh that the TCG 3016 V16 produces in just one hour is especially impressive. For comparison: Under normal conditions, a smartphone consumes about 3.9 kWh of electricity a year. In just one hour, the TCG 3016 thus produces enough power to charge a mobile phone for about 205 years.
Further information:
Contact Media
Aljoscha Kertesz
Manager Communications
T +49 6 21/3 84 – 87 48
E press@mwm.net
Frank Fuhrmann
Online Editor
Member of DPV / German Press Association
T +49 6 21/3 84 – 86 33
E press@mwm.net